Kapolres Minahasa Imbau Masyarakat Kawal Pilhut Damai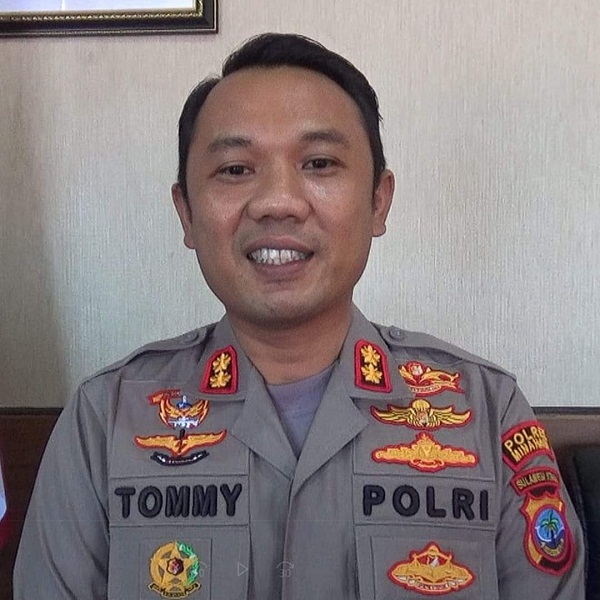 MINAHASA – Minahasa Police Chief AKBP Tommy Bambang Souissa SIK, appealed to the Minahasa community to be able to oversee the implementation of the Old Law Election in Minahasa Regency which will be held simultaneously, at the end of this month. The Minahasa Regency Government has also made a declaration of peace, at the Bukit Karmel Hall, Tampusu, Tuesday (10/05/2022) for 98 villages that will conduct the Pilhut.
"Police will continue to oversee the implementation of the Pilhut so that it can run well, and that requires good cooperation from the community," said Police Chief Souissa.
He added that the implementation of the Pilhut on May 31 means that there are only two weeks left for the campaign period and then the calm period. For the smooth implementation of the community democracy party in the village, the support between the apparatus and the community must run well.
"There will definitely be a Task Force from the Resort Police for the convenience of implementing the Pilhut. All of us hope that the Pilhut will be carried out safely so that in the future we will get the Old Law that is according to the people's choice," explained the Police Chief.
He continued, for the 423 candidates for old law, in order to carry out the campaign as well as possible by prioritizing health protocols, and maintaining order.
"Because this is still a pandemic period, it is hoped that the attention of the whole community should not be held in mass gatherings. And always use a mask, hand sanitizer, and keep your distance. This is also to support the success of the 2022 Pilhut in Minahasa Regency," concluded the Police Chief. (ric)